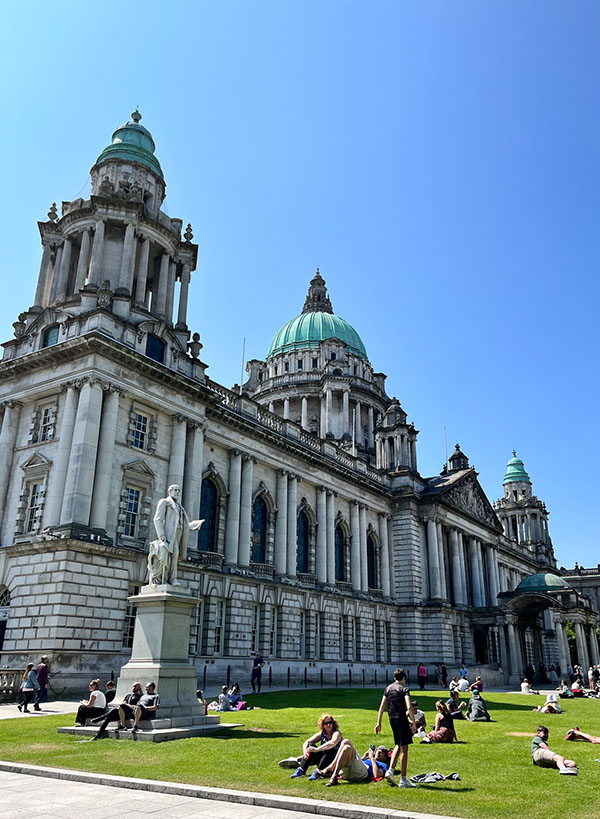 About Us
At

our core is a simple yet powerful passion: we're here to help you unlock your online potential.

Businesses trust us for a reason – we make things clear, efficient, and infused with personality. We get it, your online presence lays the foundation for future clients and sales. But here's the deal: you don't have to wrap your head around the technical maze of website-builders, coding or social media.

Our team is all about crafting practical, functional websites that work wonders for you. Whether you're dreaming of selling your products online or need a seamless booking system, we've got your back. From the nitty-gritty technical stuff to the elegantly simple, we're here to make it happen.

But we're not just tech experts; we're your friendly companions on this journey. We're here to break down the complex into easy-to-understand terms. No question is too small, no concept too big for us to tackle. We're the bridge between your ideas and the digital world.

So, let's chat. Your online venture starts with a simple conversation. Together, we'll navigate the digital landscape and turn your ideas into a compelling online presence.
Website design in County Antrim
Support small business and get local support for creating your online presence.
"We contacted Mark at Tall Hut as we had been badly let down by our previous web designer. Mark stepped in quickly and immaediately took control of any issues we had. He dealt with us in a professional responsive manner to get our on-line presence back up and running again. In fact it was better than before! Thank-you again Mark!"
Aidan Mooney
Exterus
I can't praise Mark at Tall Hut enough. From the start of creating my website to it going live, Mark guided me through everything. Without his knowledge and skills I would not have such a professional looking site that I'm happy to see my company name on. Nothing was any trouble and Mark answered all my queries and helped me with self editing for the future. I can honestly recommend Mark's services to anyone wanting their own web site or wanting to improve the site they currently have.
David McGarrity
Scissorman.co.uk
I can really recommend Mark [Tall Hut] as what he has done in turning my business around with the website he developed for me is unbelievable. Definitely take this opportunity with him as you will meet a really good designer and knowledgeable person who is unbelievable fantastic! 100% committed in giving you what you would like and more!
Angela Rainey
Director, PDTKC
I would definitely recommend Mark from Tall Hut! Mark has supported me through this new unknown area of website with his knowledge! Great service and I am happy with result. Check out the portfolios and see the work speaks for it self!
Linda McIlmoyle
Owner, Life in a Bubble
Thank you to the team at Tall Hut for helping me with my website. Walking me through how to change things, leaving me with the knowledge and confidence to look after the site. Easy to talk to too, flexible with timings, and easy to pay. Thank you Mark!
Valerie Crozier-Nicholl
Kaleidoscope VCN